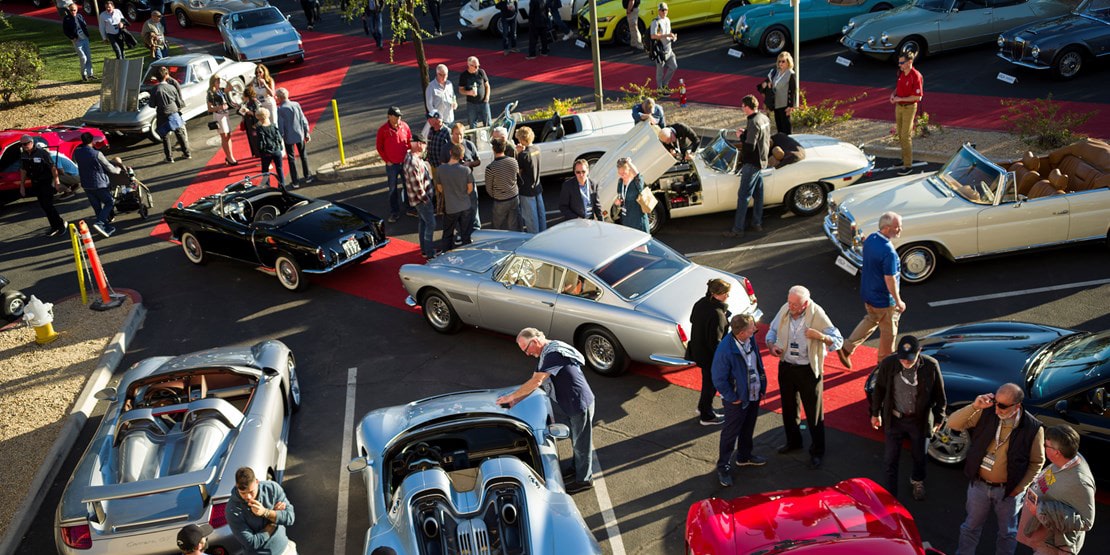 There's no other way to say it – January 2022 was off the charts! And when we talk about January in the collector car world, we talk about Scottsdale. The whopping $249.7M sold at auction during the auctions in Scottsdale last week represented the highest amount sold at the event in the past 6 years.
2,006 cars were sold in total, fetching $250M with an average sale price of $125K. This was an increase of 65% over the total dollar volume fetched for the same events in 2021 and 18% over 2020. Interestingly, the number of cars sold vs 2021 also increased by a similar amount (64%), but was reduced vs 2020 (roughly 1%), absolutely in line with the same strong market trends we saw throughout most of 2021. In fact, the average sale price for 2022 increased only 0.4% over 2021, but represented an increase of 19% over 2020 – keep in mind that the Scottsdale 2020 events took place before the pandemic started. Looking at these numbers, there is no doubt that the market is back, and it's hot!
For official results, please check each auction website.
---
Scottsdale over the years
Barrett-Jackson knocked it out of the park with $179M in sales from 1,740 listings that we tracked, followed by RM Sotheby's with $43M from 65 amazing sales. These were followed by $28M of sales from 201 cars that sold at the Bonhams, Gooding and Worldwide events all together.
---
---
In terms of average sale prices, RM achieved an incredible $674K per sale. Even taking out the 300SL sold for $6.8 million, RM's average was still a whopping $550K. That was followed by Bonhams and Gooding at $140K and $139K respectively. Not far behind are Worldwide with $134K and finally Barrett-Jackson with an incredible $108K average sale per listing. It's also interesting to look back at 2017, the Scottsdale average price was at $125K, with Gooding, RM and Bonhams all above the $300K mark. Worldwide was closer to $200K and all of the events with the exception of Barrett-Jackson had more cars, especially RM and Gooding, which more than doubled the number of cars they sold 5 years ago.
Over those 5 years, the average prices for Scottsdale decreased until 2020 when it hit $104K. Nevertheless, the number of listings increased 16% in those three years, while the sell-through rate was slightly declining, falling from an average 96.4% aggregating all of Scottsdale, and coming down to the current 90%.
---
Scottsdale 2022: Top Performing Markets
Now that we've looked at Scottsdale from a macro level, let's break down the top performing markets this year. To gather this short list, we've compared prices from Scottsdale to sales performance in 2021 and removed any outliers from custom and celebrity-owned vehicles.
---
* The CLASSIC.COM Market Benchmark (CMB) represents a benchmark value for vehicles in a market based on data accumulated by CLASSIC.COM, calculated by our proprietary algorithm. Actual market value for a specific vehicle will depend on various elements, including the condition of the vehicle.
---
Were you at the Scottsdale auctions? Let us know your experience in the comments.