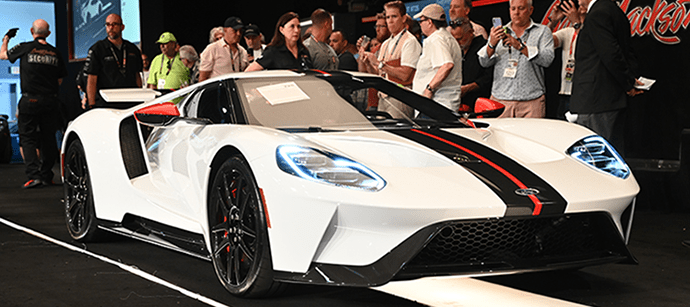 With Dollar Volume up almost 60% in April 2022 compared to April 2021, from only 6% more sold listings, the auction market continued to show the high average prices that we've been seeing since last year. As we enter into Spring, the market is in full swing. Check out the full stats below.
---
---
Online vs Live Auction Results in April 2018-2022
We continue to keep our eye on the effect that Online Auctions are having on the classic and exotic auction market since 2020. These charts further explore results for April over the past 5 years, broken down between Online and Live auction results.
---
Auctions included in the above charts for April 2022:
---
Header photo credit: 2020 Ford GT Carbon Series at Barrett-Jackson Palm Beach 2022