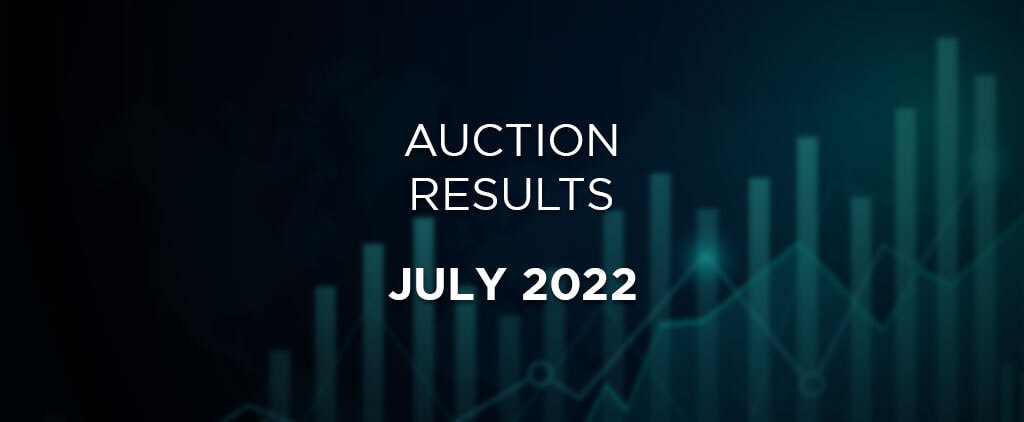 July 2022 continued the trends that we reported in our Half-Time Report last month, with record numbers of Sold Listings and Dollar Volume – up 50% and 54% respectively over July 2021.
As we head into the biggest month in the collector car world, with the Monterey Auctions coming up, great cars are still selling for great money, but where and how you sell is becoming as important as what you sell. Let's dig into the data...
---
Looking at 2022 so far
As reported last month, we're yet to see a slow-down in the total number of cars listed, or the total dollar volume that passes through classic and exotic car auctions every month. With online auctions providing more venues and easier access than ever before for collector car sales, more cars than ever are crossing the block.
Dollar Volume, 2022 Year-to-Date
Sold Listings, 2022 Year-to-Date
But even though we are seeing a large quantity of listings, the declining Sell-through Rate shows that buyers and sellers aren't meeting eye-to-eye when it comes to reserve prices, especially for online auctions. Live auctions out-perform online auctions in terms of Sell-through Rate and Average Price. Comparing Sell-through rate from June to July 2022, it's clear that the dynamics of these two mediums impact the overall market result on a month to month basis – with months where online auctions are proportionally larger experiencing a lower sell-through rate.
Average Price, 2022 Year-to-Date
Sell-through Rate, 2022 Year-to-Date
Next up are the Auctions at Monterey Car Week, August 18-20th. We'll see you back here on September 1st to recap all the top sales and surprises that are sure to be seen there!
---
Notable Sales in July 2022
We can't end our review of July 2022 without our most popular lists: Top Sales and Flips/Flops.
Top 10 Sales, July 2022
As we mentioned earlier, great cars are still selling for great money – this month, 2 great examples of the Porsche GT3 RS 4.0 topped the charts, as well as a 300 SL Roadster and Ferrari F40 which continue to be hot markets every month.
---
Top 10 Flips & Flops, July 2022
A "Flip" or "Flop" is defined as a car for which we have a previous sale record, so we can determine the net gain/loss and time since the previous sale. Obviously, it's possible that cars have changed hands in private sales between these public listings, but nevertheless it provides great insight into the market to see which cars sold this month for substantial gains or losses over their previous sales.
---
Auctions included in the above charts for July 2022:
---