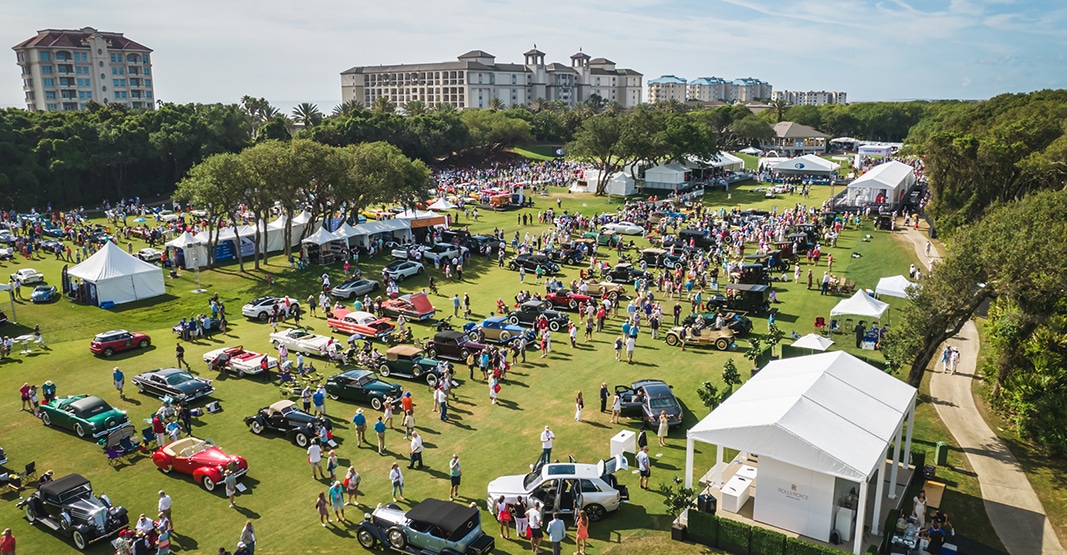 While we were expecting strong results this year in Amelia Island, it's notable just how strong they were given the macro environment during which they took place (Russia's invasion of Ukraine, increasing interest rates, a tough week for the stock market, deteriorating consumer sentiment, etc.). These results point to the resilience of the collector car market, and also to the longevity of the physical auctions.
At the auction in Amelia Island this year, 290 cars were sold in total, fetching $127.4M with an average sale price of $439.2K. This was an increase of 50% over the total dollar volume fetched for the same events in 2021 and 39% over 2020. Keep in mind that the Amelia Island 2020 events took place the week before the pandemic started, and Gooding didn't host an Amelia Island auction in 2021.
For official results, please check each auction website.
---
At Amelia Island 2022, Gooding knocked it out of the park with the highest sale of the year so far of this Talbot-Lago for $13.4M. But even without that sale, their numbers were stronger than in the last 5 years. RM Sotheby's also had strong results with 5 of the top 10 sales and Bonhams sold almost half of the total listings, at 124 lots sold.
Let's dig into the data with everyone's favorite charts:
---
---
---
Amelia Island 2022: Remarkable Markets
One of the most interesting things we found from Amelia results was the high performing sales of a handful of "not so remarkable" 1980's to 2000's cars that would have most likely been ignored or overlooked in previous years. This points to the growing interest of a generation of collectors and enthusiasts who grew up with those cars. Here's a look at some of our favorites:
---
Amelia Island 2022: Notable Sales
Besides these remarkable sales from these apparently "not so remarkable" cars, we also saw some great sales in Amelia. Here's our thoughts on the most interesting results from the weekend:
---
* The CLASSIC.COM Market Benchmark (CMB) represents a benchmark value for vehicles in a market based on data accumulated by CLASSIC.COM, calculated by our proprietary algorithm. Actual market value for a specific vehicle will depend on various elements, including the condition of the vehicle.
---
Were you at the Amelia Island auctions? Let us know your experience in the comments.