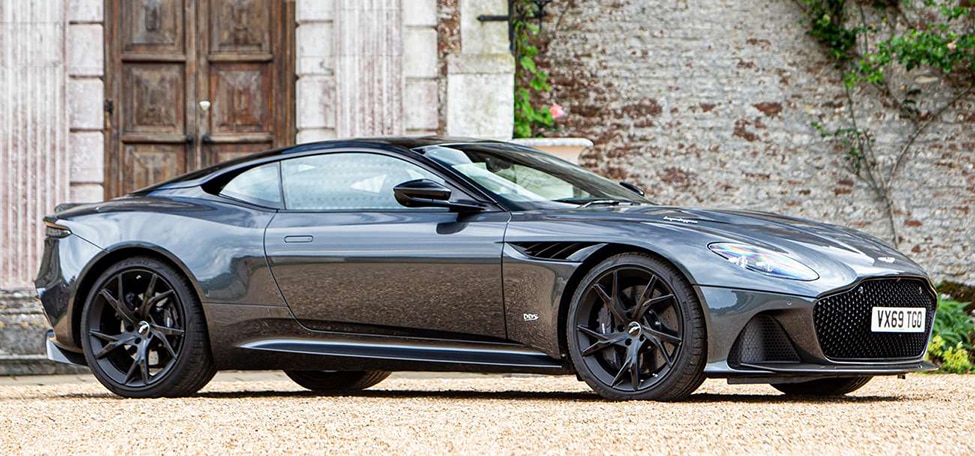 June has been an interesting month for the classic and exotic car auction market. On the one hand the amount of Total Listings and Sold Listings increased significantly from the same month last year (48% and 16.5% respectively), yet the value of these sales remained practically stable with a tame increase of only 0.11%. The average price for the 4,521 sales realized during this month sat at $44K, a 14% drop against the average price seen for the same month last year. June marks the second month where the amount of Total Listings increased, while the Average Sale Price and the Sell-through Rate dropped (if we don't take into account the record $142M sale that happened in May 2022). It does appear that the curve is beginning to flatten.
After several months of high prices and a high volume of sales, we are now seeing signals that the market is reacting and slowing-down. Firstly, as pointed out earlier, the Sell-through Rate for auction sales in June 2022 was 59.5% – 15.9 points below last June's rate. This points to sellers over-estimating their reserve prices, most likely trying to take advantage of the bullish market we'd been seeing for a while. Many were too late to the party, apparently, because more than 3,000 vehicles (40% of Total Listings) that crossed the block in June failed to sell. Secondly, this was the first month of 2022 that Dollar Volume did not increase significantly, in fact it remained (almost exactly) at 2021 levels.
---
Online vs Live Auctions
June was the first month in 2022 where we saw a real slow-down of Dollar Volume as compared to the same period last year. However, this is largely driven by a 40% drop in Live auction volume, which could be explained by the fact that Barrett-Jackson's Las Vegas sale happened in June last year, and this year only 1 of 3 days falls in June. The online auction volume did keep on increasing, signaling a continuation of the trend in this segment of the industry.
As we pointed out in our Half-Time Report, online auctions also appear to be slowing down, despite the larger number of listings and sales. As we've said before, the pandemic was great for the online auction space – not only did the amount of players increase overall, but the previously established platforms quickly increased their capacity to accommodate demand. We do expect to keep seeing larger volumes for these types of auctions, as it has become a very popular channel for selling/buying for many classic car enthusiasts.
Nevertheless, this month's results do point to a slow-down, not only at the online auction level but overall. Let's turn to Sell-through Rates and Average Price results to discuss why.
June saw the lowest sell through rates seen at auction over the last 12 months, settling at 60% – meaning that 40% of cars offered at auction failed to sell. Online auctions, which represented 75% of the total listings saw a 58% Sell-through Rate. Live auctions did slightly better at 67% but also significantly below the 82% seen during June 2021. The latter signals one thing only: sellers over-estimated the value for selling their cars because the price-growth trend seems to be over.
If we look at the Average Price, we see a similar trend: bull market price growth seems to have disappeared. This doesn't necessarily mean that prices will start to go down, all it means is that growth has halted. And this trend is not only visible comparing months against different years. If we look at the monthly average price seen since the beginning of the year, there has been a slight decrease as well, even though Sell-through Rates only started decreasing since May, signaling that the real slow down began last month.
What do you think – have we officially reached the peak? Let us know in the comments.
...and we wouldn't dare leave you without some of your favorite reports: Top Sales and Flips & Flops for June 2022:
---
Top 10 Sales, June 2022
These are the Top Sales by Dollar Volume from both Online and Live Auctions from June 1-30, 2022
---
Top 10 Flips & Flops, June 2022
A "Flip" or "Flop" is defined as a car for which we have a previous sale record, so we can determine the net gain/loss and time since the previous sale. Obviously, it's possible that cars have changed hands in private sales between these public listings, but nevertheless it provides great insight into the market to see which cars sold this month for substantial gains or losses over their previous sales.
---
Auctions included in the above charts for June 2022:
---
Header photo credit: The Aston Martin DBS Superleggera from James Bond's No Time To Die - sold at Bonhams Goodwood Festival of Speed, via Bonhams.