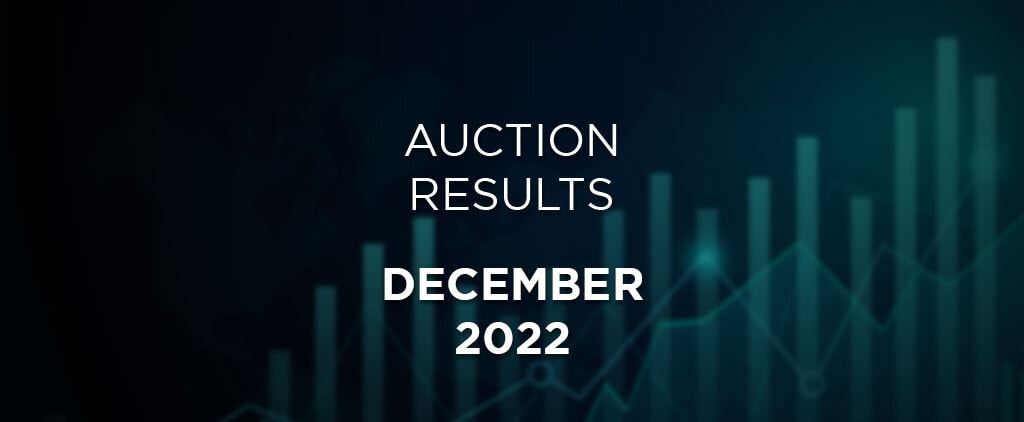 In December, we saw $204.3M in sales across 3,499 sold listings at classic and exotic car auctions – with 59% of the vehicles crossing the block meeting reserve.
---
Top 10 Sales, December 2022
Thanks to the RM Sotheby's Miami sales, the auction world ended the year on a high note. The first edition of RM's Miami auction resulted in the 8 top sales of the month with three holy-grail Ferrari's - an F50, an F40, and an Enzo - all included in the top 5, along with a beautiful and rare 365 Daytona GTS, which took 6th place.
Collecting Cars saw their 5th-highest sale ever this month, with this Bugatti Veyron Grand Sport, and Bonhams rounded out the Top 10 with this impressive Lamborghini Miura P400S from its Bond Street sale.
---
Top 10 Flips & Flops, December 2022
A "Flip" or "Flop" is defined as a car for which we have a previous sale record, so we can determine the net gain/loss and time since the previous sale. Obviously, it's possible that cars have changed hands in private sales between these public listings, but it still provides great insight into the market to see which cars sold for substantial gains or losses over their previous sales.
---
Dollar Volume, December over the past 5 years
---
Sold Listings, December over the past 5 years
---
Sell-through Rate, December over the past 5 years
---
Average Price, December over the past 5 years
---
Results are included from the following auctions in December 2022: