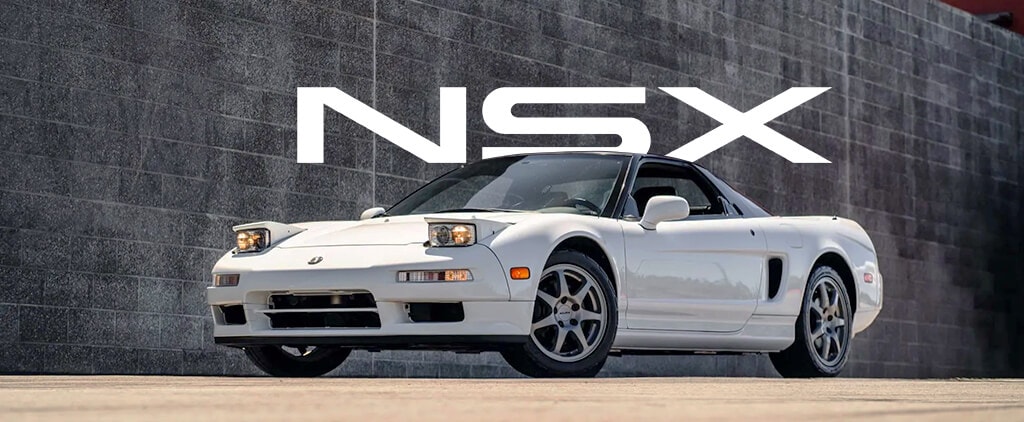 Welcome to the first Acura NSX Market Review
Quick introduction, my name is Michael Lasko. You may know me as "The Kid" on NSX Prime, although at 44 years old, I'm hardly a kid any longer. I am also a CLASSIC.COM Pro who specializes in helping NSX owners market and sell their cars. I'm looking forward to making this Market Review a regular thing, highlighting notable NSX sales, news and events. Quick side note before we do a deep dive into the market, feel free to reach out if you're looking to buy or sell an NSX, I'm always happy to help.
Interestingly enough, the NSX may be one of the most notable cars to experience a serious upward trajectory since the pandemic. Seemingly overnight, the values have exploded but where do we stand now?
For this month, I'm going to zone in on the early NA1 examples, 1991-1994 cars are the most common and therefore, will have the highest numbers transacted. While the 1995 and 1996 cars are often referred to as NA1 cars too, I consider them NA1.2s. While many people break down NA1 and NA2 production by their engines, later NA2 automatic examples still shared the earlier 3.0 motor so as mentioned, let's talk about NA1.1 cars.
---
The NA1.1 Market in 2023 so far
YTD there have been 34 recorded sales of NA1 cars. The highest sale being a highly original 1991 with only 8k miles, selling in May on Bring A Trailer for $138k. The lowest priced sale being a seemingly well kept 1991 with 168k miles, hammering sold on Bring A Trailer back in August at $52,500.
I'm seeing a large number of quality examples failing to hit their reserve on their respective auction platforms. I chalk this up to a number of different reasons. Needless to say, the overall economic conditions have many buyers worried. Rising interest rates haven't helped and logistically, many prospects are facing that nasty 5 letter word of, "Winter" on the horizon. It appears as though the market peaked in late May and has been sliding slightly downwards ever since.
At the end of the day, many sellers have unrealistic expectations. While we all want 2020/2021 sale results, those numbers just aren't there. I'll highlight a few notable sales and my thoughts on those listings.
---
Notable sales
Personally, I find the 93/94 cars to be among the most desirable of all NSXs. Retaining all the things many purists seek in the 91/92 cars but with a few improvements. They are also among the rarest of the NA1s, only 598 were made in 1993 and 513 in 1994. I love the look of the contrasting black roof combined with the addition of the gray 7-spoke wheels. I would certainly deem this one "well bought." Offered on behalf of its original owner with the window sticker, a pile of paperwork since day 1, the impossible to find factory service mat, monel key and everything else you could ask for. A year ago this would have probably cracked 6 figures and it's a solid example to throw some miles on.
While this example didn't meet reserve on Bring A Trailer at $181k, the seller circled back and reported he had struck a deal with the high bidder at $235k. I'd call this one, "well sold and well bought." Unlike the plethora of Corvettes and Mustangs, sub-1,000 mileage cars aren't exactly common in the NSX community. The allure of the NSX is it's everyday usability and many owners couldn't resist the urge to put miles on them, myself included. The documentation of this example was mind blowing. Featured in the listing and included in the sale was a set of the original "lawsuit Yokohama tires"' still new and wearing their original shipping labels. The seller did an incredible job with the listing and the end result showed. If you have the space and funds to sit on a car, this is the one to have! Dare I say this is $500k in 10 years? Only time will tell.
---
Color feature: Grand Prix White
Clients often reach out to me, asking if color has a serious impact on NSX pricing. Obviously we know that Porsche PTS colors and BMW Individual builds can drastically change the value of cars compared with standard color options but what about on the NSX? A car that had only 6 colors offered on the palette until the 1995 model year. The answer for the NA1 is a definitive, YES! Nothing brings a higher sales result than the Grand Prix White examples.
Back in April, this 1992 GPW car with 44k sold for a staggering $115,000. So let's start with the good, it was mechanically well-sorted, the transmission was not in snap ring range, it had very low mileage and benefited from having the later gray 7-spoke wheels. It appeared to be in very good condition with nominal flaws and typical patina. Now for the bad and there isn't much, it had an accident reported to Carfax and some previous repairs performed to the roof and bumper. The presentation was solid and the result showed. As you can see, this car sold for roughly $20k-$30k over similar comparable cars in red, black or silver. While GPW examples don't come up for sale often and many have been modified, I'd still have to consider this one "well bought and well sold."
So why is Grand Prix White so desirable and commanding such a premium? That boils down to a number of factors. The NA1 GPW has the lowest production number of all the NA.1s with only 415 produced. Many consider the GPW/Black examples to be the holy grail, I might have to agree. White colored Honda and Acura sports cars are considered to many to be a direct nod to the RA 272 Formula 1 car that Richie Ginther drove to victory at the 1965 Mexican Grand Prix, Honda's first Grand Prix win. The race car was painted in a similar white hue. While the USDM market never received the Type R, GPW examples give owners an opportunity and a basis for creating their own Type R tributes. Refinish the wheels white, squint and you can get Type R vibes in a LHD configuration. Whatever your buying motivation, the GPW example cars are the ones to chase and the market reflects this.
---
Stay tuned for our next market analysis where we analyze the mighty NC1 NSX. Feel free to reach out with any questions, market highlights and more. And if you have an NSX for sale, or any other Japanese market enthusiast car, I'd love to help you sell it. Click here to send me the information on the car.
---
About the Author:
Michael Lasko is a CLASSIC.COM Pro and our JDM expert. He specializes in Japanese cars from the 90s to today. Some of his favorites include the Honda S2000, Acura NSX, and Toyota Supra.
Read more >
---