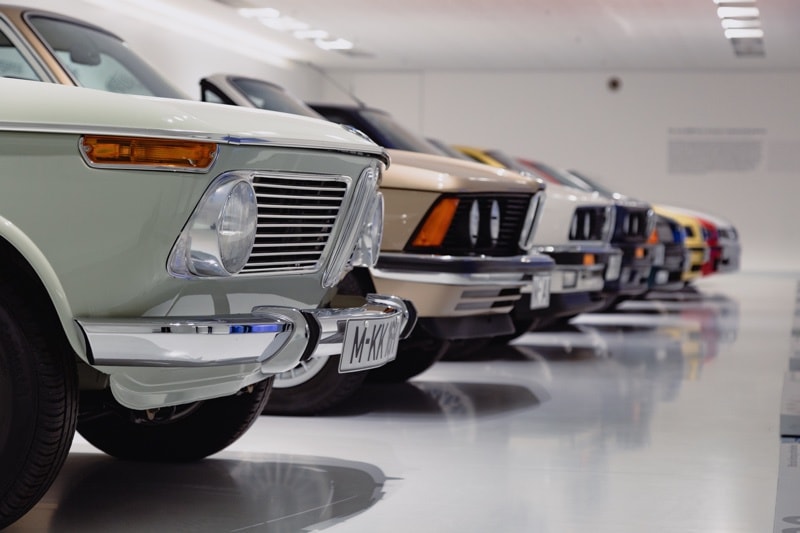 Buying a classic or exotic car is not simple, especially if you are doing it online. You need someone who knows the model, the right questions to ask, and how to negotiate or bid online. That's why we are here. Let us put a professional in your corner so that you can buy with confidence.
---
Buy your car with a Pro
Do you have your eye on a listing at an auction or dealer? Or maybe you need help sourcing a specific model – our CLASSIC.COM Pros are here to help.
Expertise
CLASSIC.COM Pros have experience with the specific make and model of the car you're hoping to buy. They will help you understand the market, what questions to ask, and will provide guidance on how to bid or negotiate a purchase.
Sourcing
Maybe you've identified a target or you're open to alternatives. Your Pro has access to our network of auctions, dealers, and off-market deals as well – they'll present you with options so that you can make an informed decision.
Peace of Mind
We can handle the hassle for you. Once you've agreed on a purchase, we'll take care of the paperwork and help coordinate the logistics. We are by your side until you are behind the wheel and enjoying your new ride!
---
Ready to get started?
---
What's included
Your $499 Advisory fee includes:
Evaluating targets
Sourcing/Reviewing Comps
Guidance on bidding/negotiation
Optional services*:
Proxy Bidding: Online & Off-line auctions
Coordinating third-party inspection

Purchase documentation

Coordinating logistics
Inspection (PPI)
Specialized transportation (land, air)
Storage
* Third-party services may be suggested by your Pro in order to consummate a purchase. Third-party services are optional, and may include inspections (PPI), transportation, storage, among others. You can contract for them directly, or through us at our negotiated rates.
---
Meet our Pros
Each of our Pros have sold and bought thousands of cars, and have access to our database of past sales and market trends to determine the right buying price for your car, and the right place to find it. They are standing by, ready to help you buy your car!
---
Ready to get started?
---
Frequently Asked Questions
---
Who is this for?
CLASSIC.COM PRO is for specialty car buyers who wish to have professional advice during the purchase of a classic or exotic – an individual with specific experience with the make and model that you're hoping to buy.
Can you help me buy a car through an online or offline auction?
Yes. Keep in mind that evaluating a listing or multiple listings takes time. If the auction for your target is coming up in a few days, please contact us as soon as possible. We'll be upfront about our ability (or not) to provide you with our services.
In addition to evaluating the target and providing you advice, we can bid on your behalf (Proxy Bidding). Bidding on your behalf is optional and requires that you provide us with a letter of credit or deposit the entirety of your maximum bid in our escrow account.
What do the fees include, exactly?
Once you've reviewed the bio and accepted to work with a Pro, you'll be introduced to them and charged the $499 Advisory Fee. This fee covers the cost associated with evaluating up to three listing(s), reviewing comps, and providing feedback and advice related to the target(s). If you would like our Pro to handle the purchase of one of those targets for you, a Purchase Fee will be owed to us based on the purchase price (2% of purchase price for cars <$250,000). If you decide not to proceed with the purchase, no additional fees will apply.
How many cars can I review with a Pro?
You may have a listing identified at an auction or dealer – or you need help finding a specific vehicle. Whatever the case, the Advisory Fee covers the evaluation and/or sourcing of up to three targets that meet the criteria of the make/model you're after.
Should I just go directly to a dealer or auction?
If you have the time and expertise, go for it! Our service is for individuals who want to buy a car through a professional. Apart from their experience, this offers many benefits, including freeing up your time, peace of mind, and providing anonymity during the purchase process.
Is this the same as a pre-purchase inspection (PPI)?
Not at all. A pre-purchase inspection (PPI) is typically done by a mechanic or technician who can review the condition of a specific vehicle. For some purchases, your Pro may recommend to get a PPI before you bid or negotiate the purchase of a vehicle. Your Pro will also be able to advise on who can do the PPI and review the results of the PPI prior to the purchase. For your average classic or exotic, PPI's have a cost of $300 to $500.
---
Apply now
---